Mikomoto Divers
has lodging facilities in the clubhouse.
Weekday stay(member rate)
¥3,300 (tax included)
Stay the day before diving with plenty of time to spare, or stay after diving to get rid of your fatigue and return home the next day, either is OK!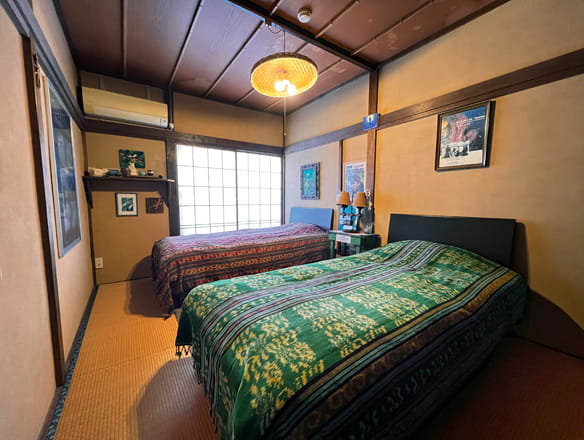 Hotel fee
| | General | Member/Student |
| --- | --- | --- |
| Weekdays (Monday to Thursday) | ¥3,850 | ¥3,300 |
| Fridays, Saturdays, days before holidays | ¥4,950 | ¥4,400 |
Breakfast¥660、Dinner¥770(tax included)
*All prices include tax.
*Check-in and bath available until 23:00.
*Parking lot for 10 cars.
*Please note that during the summer season, rooms will be shared during busy times.
*During the period from July 22 to October 9, those who wish to stay in a single room may do so for an additional single charge of 3,300 yen.
*Amenities such as shampoo, body soap, and hair dryers are available.
*Please bring other towels, toothbrushes, pajamas, etc.
Dining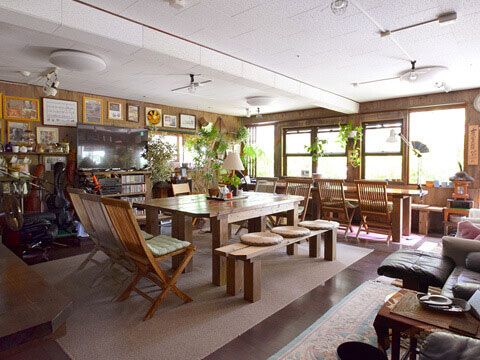 The cafeteria doubles as a logging space. After diving, please enjoy logging while drinking coffee, tea, beer, etc. here.
You can freely use various picture books such as the fish picture book in the cafeteria!
At night, the lights are dimmed, creating a nice bar atmosphere. Enjoy movies on the 50-inch big screen. Please see the state of the sea that the customer took on the big screen!
Guest room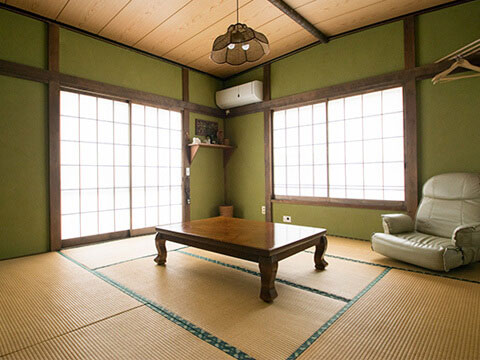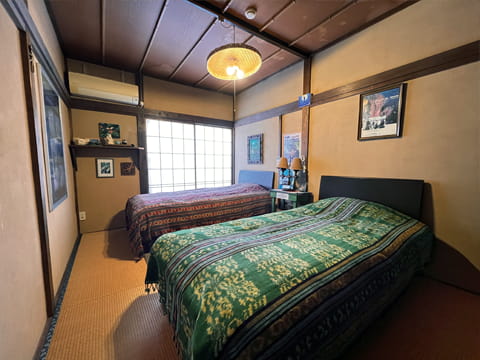 The room is a spacious and calm Japanese-style room, and it is a good environment with a quiet atmosphere. There is also one Western-style room.
Towel racks and hangers are provided in the room.
*There is a cedar tree nearby. If you have hay fever, we recommend that you bring your own medicine.
Bathroom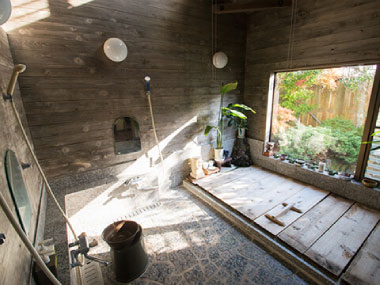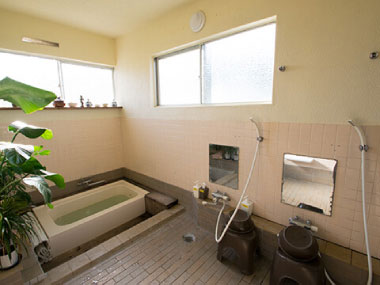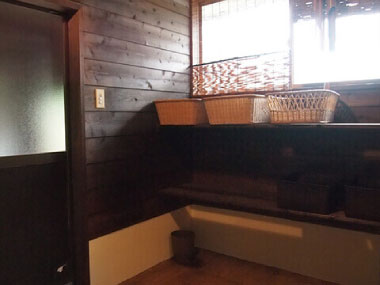 A spacious and proud bathroom. The ceiling is high and you can relax while looking at the courtyard.
The number of showers and the dressing room are spacious! A hair dryer is also provided. Please heal your tired body from diving.
*There are two bathrooms.
Common space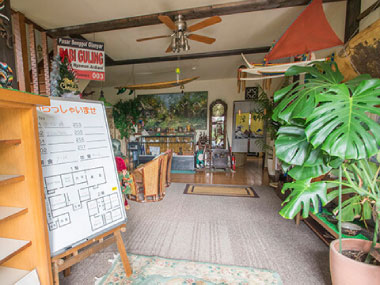 Clubhouse entrance
At the entrance, there is a room allocation for guests staying on the day.
For first-time visitors, the staff will guide you through the facilities.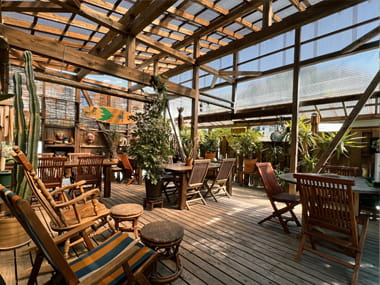 Terrace
The clubhouse boasts a wooden terrace. In the calm atmosphere facing the river, you can relax and chat or smoke.
Perfect for cooling off after taking a bath. Feel free to use it!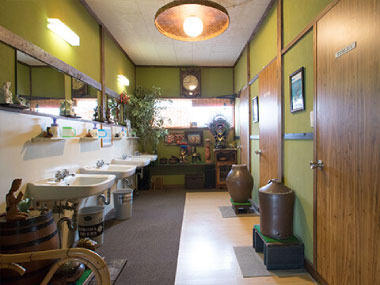 Washroom (2nd floor)
It is the washroom on the second floor. There are 4 washstands and 3 private toilets, so you can get ready without waiting for your turn even in a busy morning.
*There is also a washroom and toilet on the first floor.