Japan's leading open sea point where you can see hammerhead sharks
20 minutes by boat from Shimoda and Yumigahama. The landmark of Mikomotojima is a lighthouse floating in the ocean. It is a big point that is popular with anglers because the tide is good in the open sea and you can catch big fish!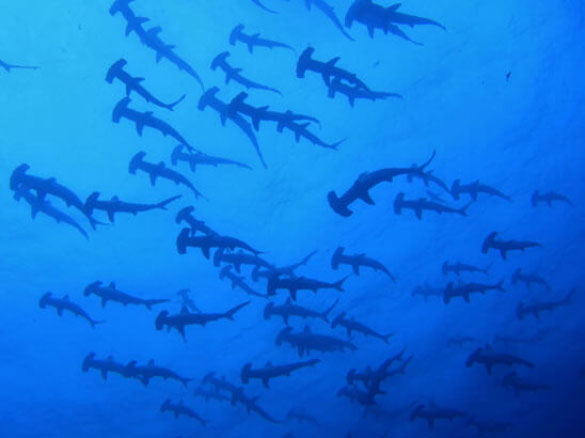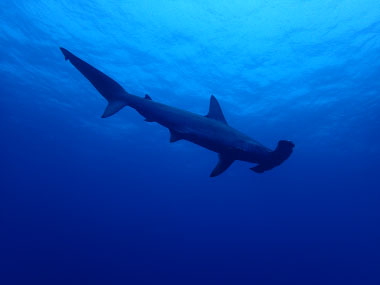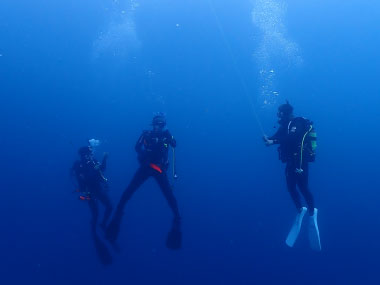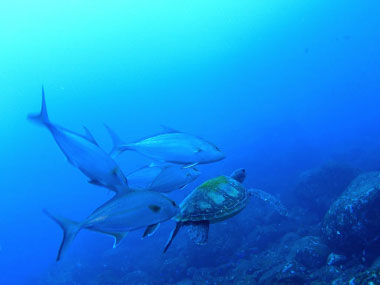 Because it is the open sea, you can also meet whale sharks!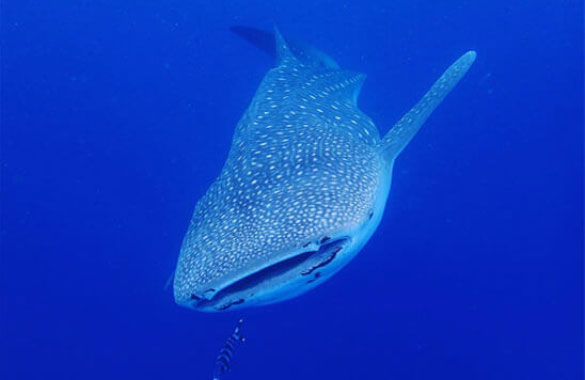 From Hammerhead Sharks to Jinbei, Mikomoto is a big spot where you can meet big fish! For those who started diving in Izu, isn't it a longing point that you want to dive someday?
Clear the conditions of participation Let's go diving!
Participation conditions
50 or more experience and Those who have not been vacant for more than 2 months.
We had a limit it to those who require the minimum diving skills in drift diving, such as being able to descend without using the rope and can control the neutral buoyancy.
You have to understand Japanese or English.
*Make sure to wear a wetsuit.
The reason why it is a big point is the flow of the tide.
"I want to go to Mikomoto, but is it okay?"
Everyone thinks at first. but it's okay!
Mikomoto Divers will support your fun Mikomoto debut according to your skills!
Mikomoto Divers is safe!
first time & first timeMikomotojima Diving
If you are a diver who dives in Izu, Mikomotojima is a place you want to dive at least once.
If you are Mikomoto Divers, you can dive with peace of mind even for Mikomoto diving beginners.
Support your first Mikomoto diving

according to your skill!

There are many entry points in the sea of Mikomoto. Of course, when you want to see hammerhead sharks, it's better to go near the tide, but if you're a beginner, choose a course that suits your skill level, and aim for hammerheads while getting used to the waters of Mikomoto!

You can check

your skills at Kumomi

before diving at Mikomoto!

Some people are worried about free diving even though they are diving Mikomoto for the first time. In that case, it is possible to check the skill by diving the point of free diving in Kumomi the day before. It is also possible to enjoy different seas in two days, Kumomi and Mikomoto!